Handmade of the finest fibers.
Designed as a meditation on love.
---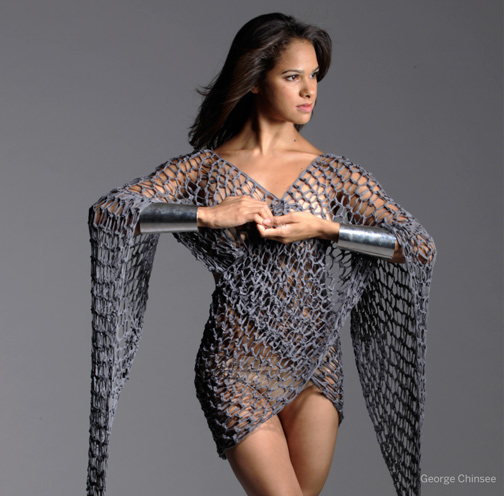 In 2011 Harriette reignited her interest in the childhood passion of crochet. Being a longtime meditator, she noticed that the art of crochet is a peaceful, indrawn engagement. As Harriette recognized that her creative interest was more than a hobby she named it 108 stitches, based on the sacred beads that appear on a meditation mala, or rosary. Thanks to a wonderful relationship between Harriette and American Ballet Theater's iconic principal dancer Misty Copeland, photographer George Chinsee has captured Cole's artistry exquisitely. 108 stitches HARRIETTE COLE COLLECTION is a luxury brand of accessories handmade of the finest fibers, designed as a meditation on love.
Treat yourself to handmade wearable art.